Note: Sorry, this tour is temporarily not available.
Look beyond the Old Town tourist zone: walk with us around the communist-era landmarks of Bratislava and taste workers' cuisine in retro spots with locals. Food tour for those who search for gastronomy with a difference. Dobrú chuť!
Why to go on Working Class Food Tour
Authentic meals of Slovak labour force served in traditional bistros and restaurants will be probably some of the most off-the-beaten-track experiences in Bratislava. This up to 4 hours long walking tour shows you a real daily life and places untouched by mass tourism.
Difficulty: Easy to medium, depending on your stomach. Meals provided on this food tour are rather far from balanced diet. Fresh vegetable salad becomes a dream, vegans will experience hours of hunger or dilemmas. However, vegetarians will survive with tasty mayonnaise/fried alternatives.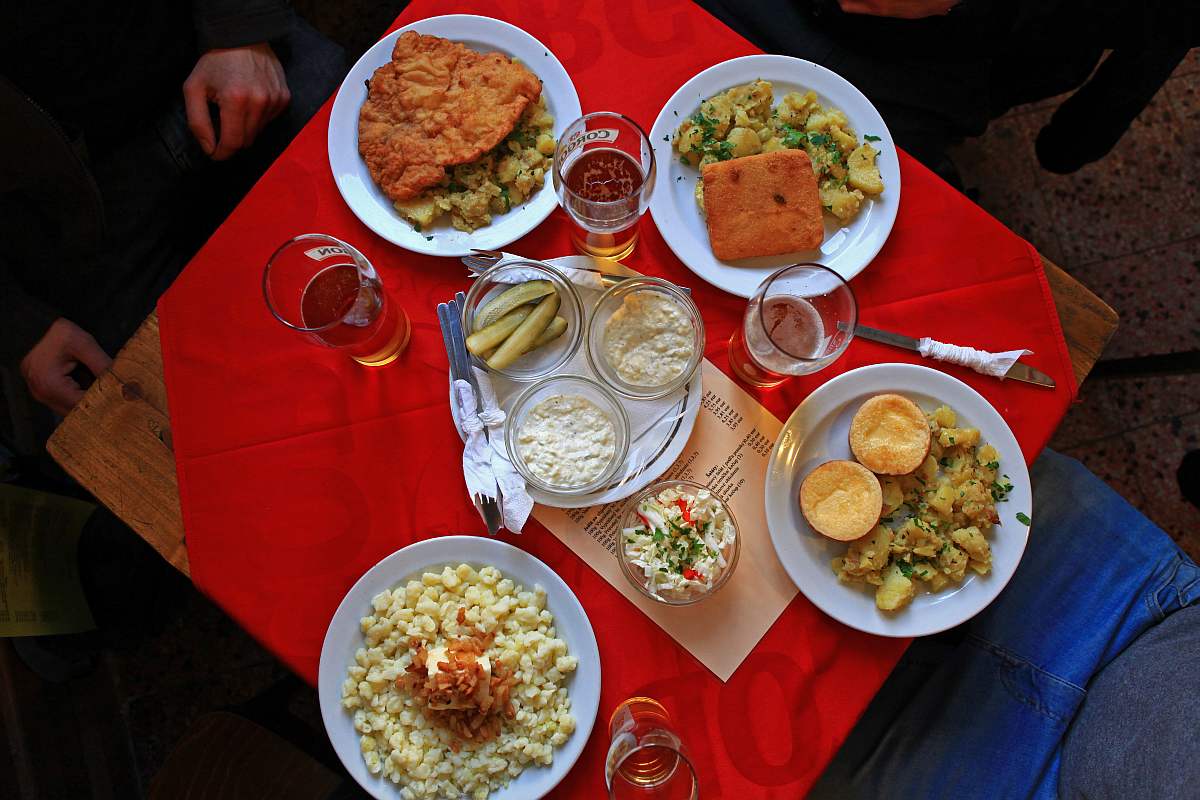 Easily the most unique tour I have been on ever. You can only see so many churches, castles and palaces. Seeing the recent socialism past was a very different and eye-opening trip through Bratislava. This is what Bratislava is all about. Truly enjoyable and overwhelming.
"Fabulous tour!"
Chris, TripAdvisor review
This was without doubt the best guided experience I have had to date. Juro did an fantastic job – both knowledgeable, enthusiastic and able tailor the experience to us. I give my highest recommendations to Authentic Slovakia.
"Best guided experience to date"
Rune, TripAdvisor review
It was a fascinating trip through this dystopian architects' playground, and a really interesting look at how a small city like Bratislava has coped with the onslaught of communism and the effects of sudden urbanisation and centralized planning.
"Absolutelly brilliant!"
Marcus, TripAdvisor review
Details
Duration: 3-4 hours
Availability: Monday-Friday (working class days 🙂
Included:
English-speaking guide, tram ticket, food and drink tastings: starter, main dish, dessert, table wine, cheap beer and coffee
Meeting point:
In front of the Old Market Hall (Stará tržnica), Námestie SNP
Price per person
€65
(by 2 guests)
€50
(by 3 guests)
€45
(by 4 guests)
€39
(by 5-7 guests)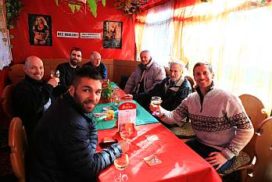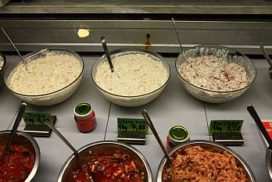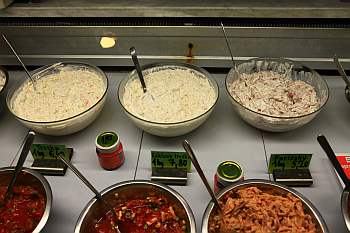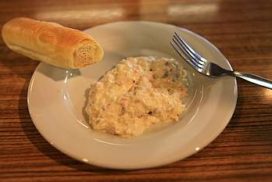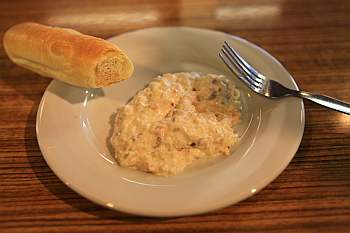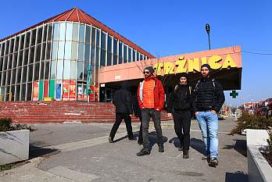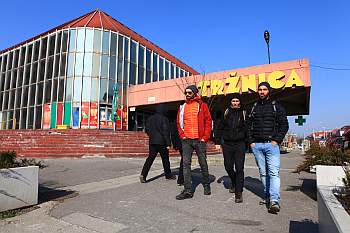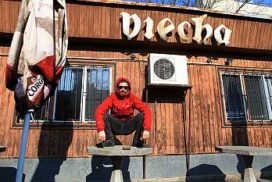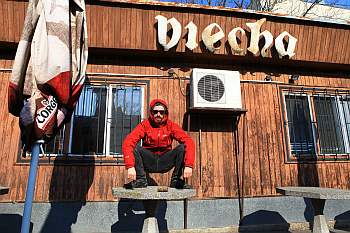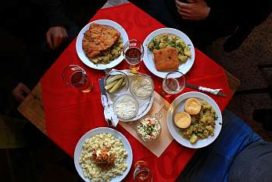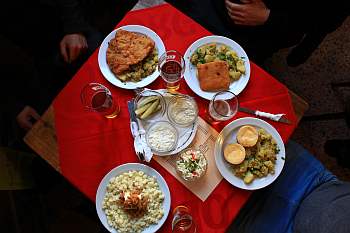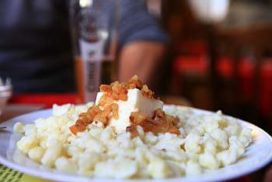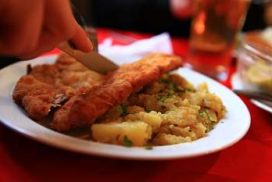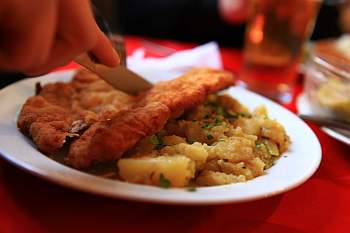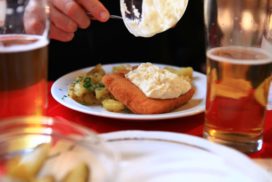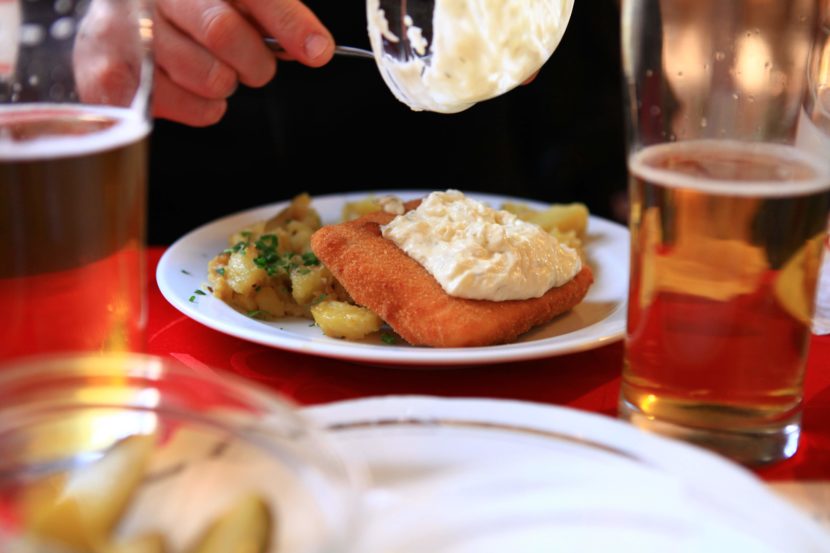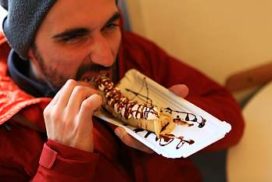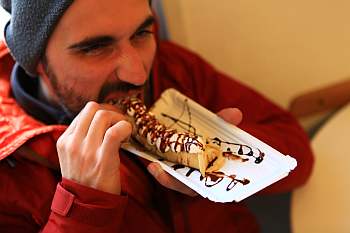 Tour highlights (sites can vary a bit depending on actual conditions)
|     Meeting with a guide in front of the Old Market Hall in Bratislava city centre
|     Tram ride from the communist-era shopping mall to Trnavské mýto: 10 minutes journey back in time
|     starter and appetizer inside of a 1980's market hall: glass of a local Slovak wine and workers' mayonnaise salad with a legendary Czechoslovak "rožok" bread roll
|     walk along the first prefabricated housing block in Czechoslovakia and inverted pyramid of Slovak radio building
|     main dish at authentic local restaurant: menu á la carte (schnitzel, fried cheese or bryndzové halušky)
|     dessert: pancakes - tens of different fillings and toppings to choose from!
|     walk to digest through the largest square in Bratislava surrounded by 1950's architecture and coffee at local bistro
Request Working Class Food Tour