Post-Communist Bratislava Tour
Take a journey in a legendary Czechoslovak Škoda car (or 8-seater van) through the most intriguing spots of the communist-era Bratislava with our local guide. We are ready to uncover the identity of Bratislava without a censorship for you.
Bratislava Off-the-Beaten-Track
Explore a vast concrete housing estate, the Soviet monument Slavín, post-industrial developments, the Iron Curtain border zone and loads of communist-era architecture. This off-the-beaten-track tour brings alive the story of Bratislava in the turbulent 20th century.
Local insights and authentic stories guaranteed!
Easily the most unique tour I have been on ever. You can only see so many churches, castles and palaces. Seeing the recent socialism past was a very different and eye-opening trip through Bratislava. This is what Bratislava is all about. Truly enjoyable and overwhelming.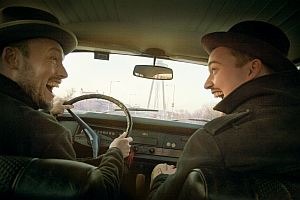 "Fabulous tour!"
Chris, TripAdvisor review
This was without doubt the best guided experience I have had to date. Juro did an fantastic job – both knowledgeable, enthusiastic and able tailor the experience to us. I give my highest recommendations to Authentic Slovakia.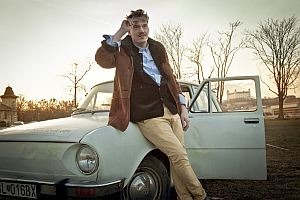 "Best guided experience to date"
Rune, TripAdvisor review
It was a fascinating trip through this dystopian architects' playground, and a really interesting look at how a small city like Bratislava has coped with the onslaught of communism and the effects of sudden urbanisation and centralized planning.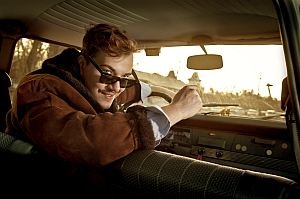 "Absolutelly brilliant!"
Marcus, TripAdvisor review
Details
Duration: 2 hours or 4 hours
Availability: all year round
Included:
Vintage 1970's Škoda car (2-3 participants) or minivan (4-7 participants) transport, English-speaking guide, soft drink
Meeting point:
Namestie SNP (Square) or your accommodation/station
Time: according to agreement
2 hours
42€
(by 2 guests)
32€
(by 3 guests)
25€
(by 4-7 guests)
4 hours
60€
(by 2 guests)
45€
(by 3 guests)
35€
(by 4-7 guests)
Please note that in some cases (winter conditions, car repairs etc.) we can not guarantee a classic Škoda car. In this case we go with our green 1992 VW 8-seater or other newer vehicle.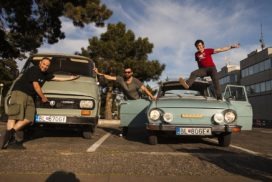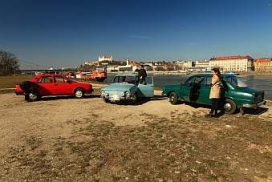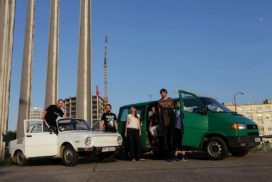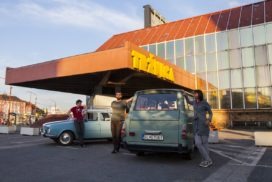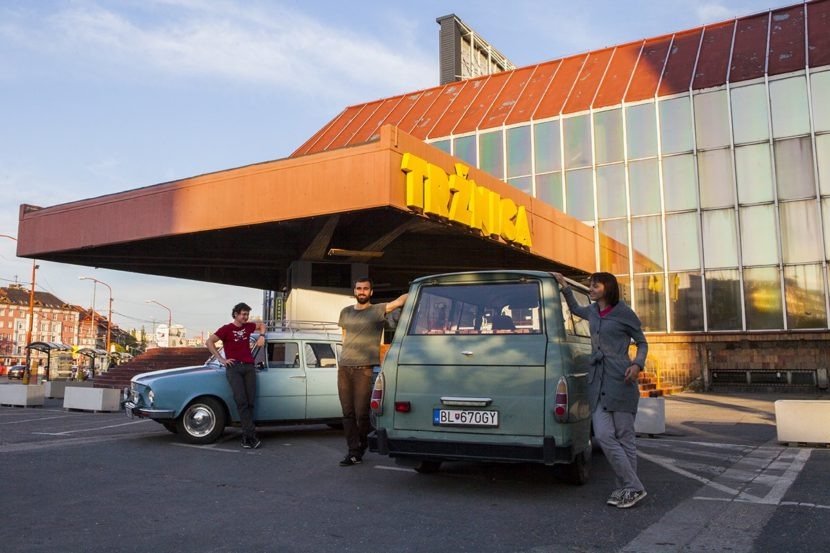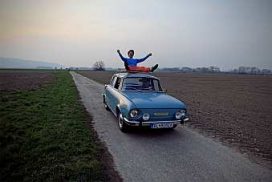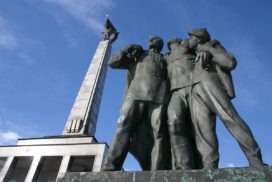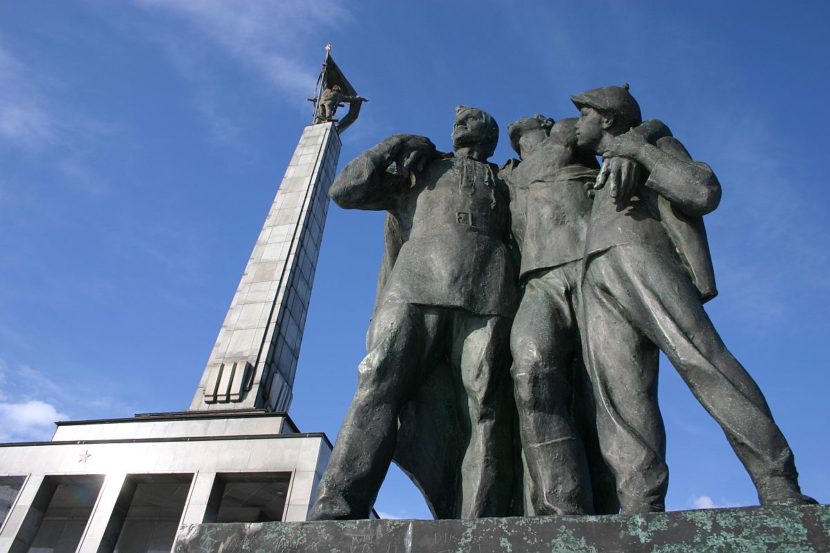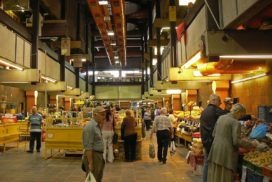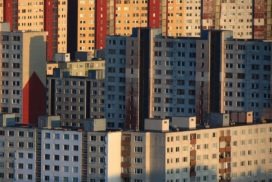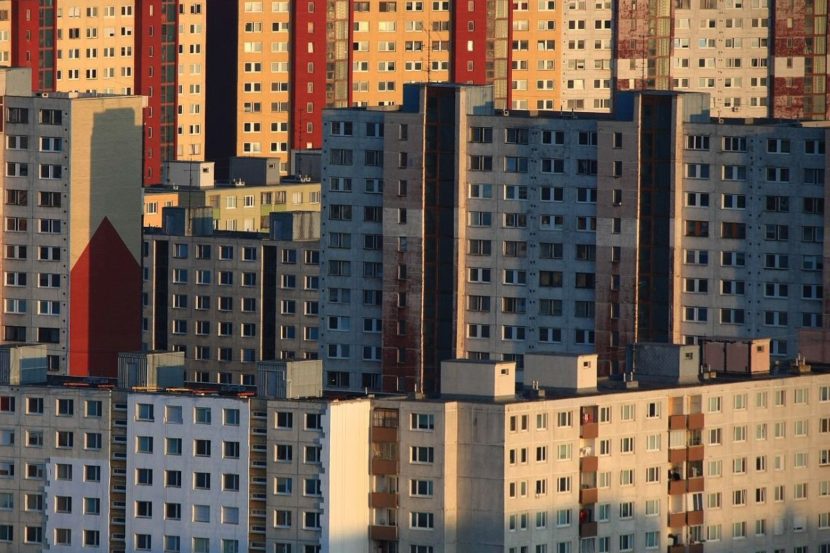 Tour highlights (sites can vary a bit depending on actual conditions)
|     the first prefabricated apartment block in Czechoslovakia as well as the largest communist-era housing project, Petržalka
|     abandoned and destroyed industrial objects as symbols of post-industrial transformations and new capitalist developments
|     communist-era architecture (the House of Labour Unions, inverted pyramid of Slovak Radio, rocket-shape TV tower Kamzík)
|     political objects: Soviet memorial Slavín, diplomatic 1970's hotel, 1980's parliament, villas of former communist leaders
|     drive under the controversial ufo-like SNP bridge, causing destruction of the Jewish district
|     pre-WWII Czechoslovak fortification system, bunkers built against the potential Hitler's invasion
|     former Iron Curtain area, border between communist Czechoslovakia and Austria
Post-Communist Bratislava Tour by Bus
Are you a bigger group? We are ready to find some solution and fit you into several cars - or we will be happy to take you for the tour by original retro bus, made in Czechoslovakia. Perfect 2-hour solution both for sightseeing and teambuildings. Click for more details.
Not decided yet? Take a look also on our other tours in Bratislava
Iron Curtain Bike Tour: cycling tour from Bratislava Old Town to WWII bunker and border zone with Austria
Working Class Food Tour: walking tour beyond the Old Town with tasting workers' cuisine in retro spots with locals
Devín Hike and Drink Tour: hiking tour to visit Devín castle, abandoned military base and wine tasting at local producer
Authentic Wine Tour: wine tasting tour to Svätý Jur, picturesque town in Little Carpathian wine region
Village Pub Crawl: alternative tour to explore authentic local pubs in Záhorie region
Carpathian Castle Ruins Tour: visit medieval castle ruins settled above the Carpathian forests