Post-Communist Bratislava Tour
Join us for our Post-Communist Bratislava Tour in a legendary 1970-1980's Czechoslovak car Škoda or crappy 8-seater van Škoda 1203 through the off-the-beaten-track places of the communist past as well as recent transformations in Bratislava.
Bratislava Off-the-Beaten-Track
During Post-Communist Bratislava Tour you will visit a vast concrete housing estate area, the Soviet monument Slavín, abandoned factories, WWII bunker line, the former Iron Curtain border zone and loads of communist-era architecture. This off-the-beaten-track tour brings alive the story of Bratislava in the 20th century - political changes, city's location on the border, contrasts between rich and poor, development of the society and urbanism.
Please note that in some cases (winter conditions, car repairs etc.) we can not guarantee the retro Škoda car. In this case we go with our green 1992 VW 8-seater or other post-communist / capitalist car.
Easily the most unique tour I have been on ever. You can only see so many churches, castles and palaces. Seeing the recent socialism past was a very different and eye-opening trip through Bratislava. This is what Bratislava is all about. Truly enjoyable and overwhelming.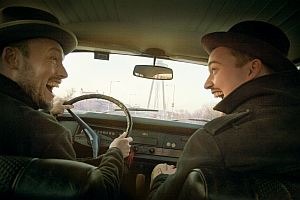 "Fabulous tour!"
Chris, TripAdvisor review
This was without doubt the best guided experience I have had to date. Juro did an fantastic job – both knowledgeable, enthusiastic and able tailor the experience to us. I give my highest recommendations to Authentic Slovakia.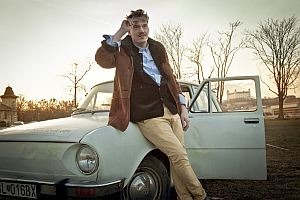 "Best guided experience to date"
Rune, TripAdvisor review
It was a fascinating trip through this dystopian architects' playground, and a really interesting look at how a small city like Bratislava has coped with the onslaught of communism and the effects of sudden urbanisation and centralized planning.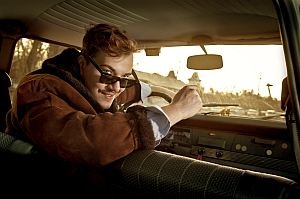 "Absolutelly brilliant!"
Marcus, TripAdvisor review
Details
Duration: 2 or 4 hours
Availability: all year round
Included:
Vintage 1970's Škoda car (2-3 participants) or minivan (4-7 participants) transport, English-speaking guide, soft drink
Meeting point:
Namestie SNP (Square) or your accommodation/station
Time: according to agreement
2 hours
42€
(by 2 guests)
32€
(by 3 guests)
25€
(by 4-7 guests)
4 hours
60€
(by 2 guests)
45€
(by 3 guests)
35€
(by 4-7 guests)
What is more in 4-hour tour?
More time to answer open questions, deeper insight and more sites covered, drink in authentic local pub.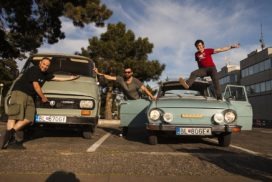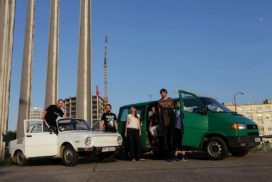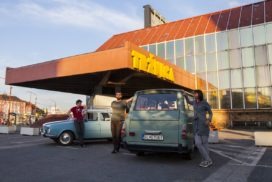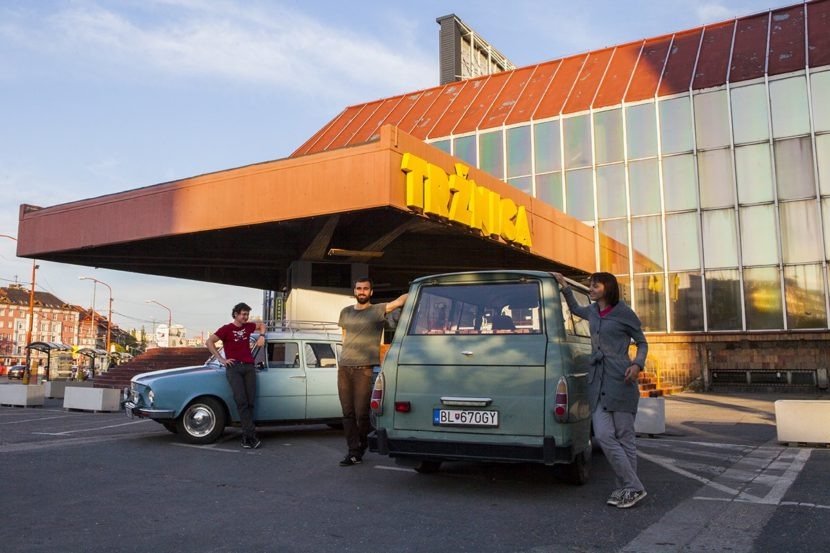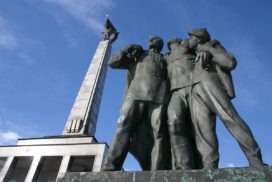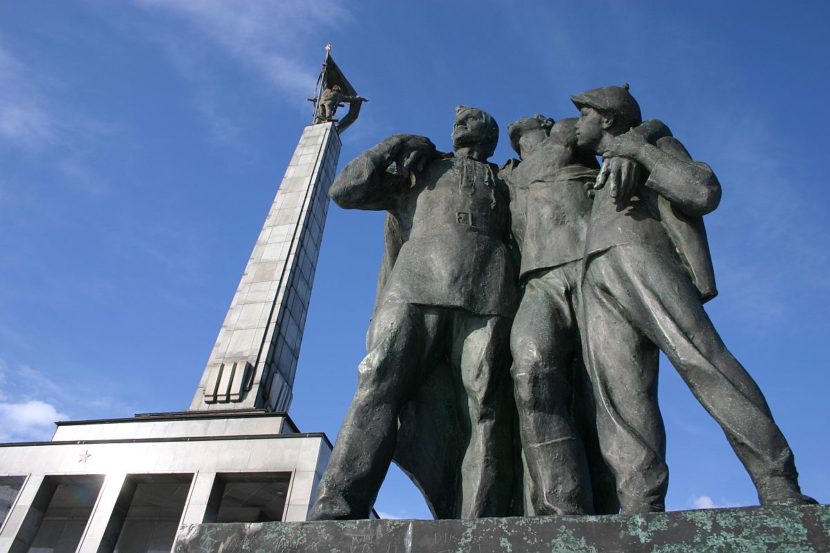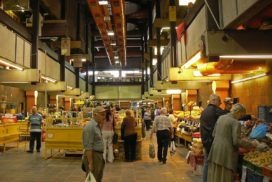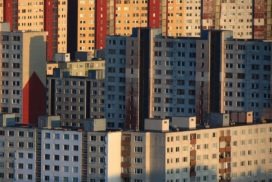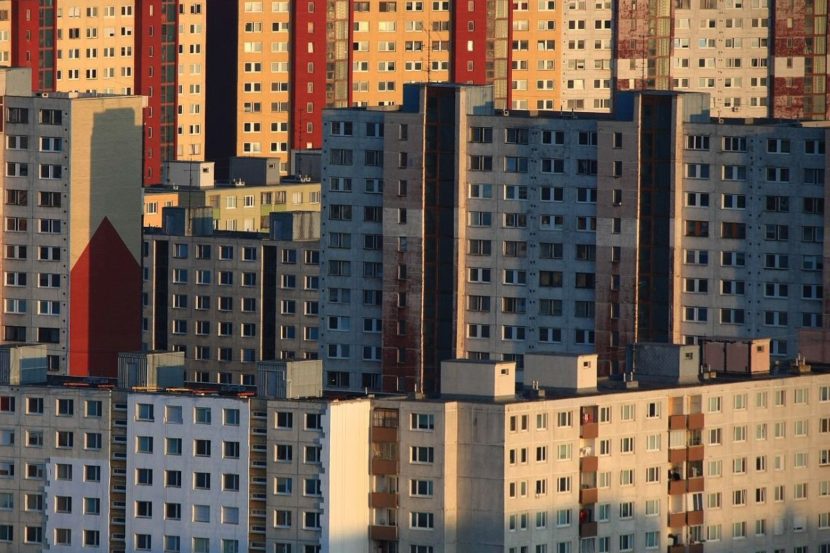 Tour highlights (sites can vary a bit depending on actual conditions)
|     the first prefabricated apartment block in Czechoslovakia as well as the largest communist-era housing project, Petržalka
|     abandoned and destroyed industrial objects as symbols of post-industrial transformations and new capitalist developments
|     communist-era architecture (the House of Labour Unions, inverted pyramid of Slovak Radio, rocket-shape TV tower Kamzík)
|     political objects: Soviet memorial Slavín, diplomatic 1970's hotel, 1980's parliament, villas of former communist leaders
|     drive under the controversial ufo-like SNP bridge, causing destruction of the Jewish district
|     pre-WWII Czechoslovak fortification system, bunkers built against the potential Hitler's invasion
|     former Iron Curtain area, border between communist Czechoslovakia and Austria
Request Post-Communist Bratislava Tour
Post-Communist Bratislava Tour by Bus
Are you a bigger group? We are ready to find some solution and fit you into several cars - or we will be happy to take you for the tour by original retro bus, made in Czechoslovakia. Perfect 2-hour solution both for sightseeing and teambuildings. Click for more details.
Not decided yet? Take a look also on our other tours in Bratislava
Iron Curtain Bike Tour: cycling tour from Bratislava Old Town to WWII bunker and border zone with Austria
Working Class Food Tour: walking tour beyond the Old Town with tasting workers' cuisine in retro spots with locals
Devín Hike and Drink Tour: hiking tour to visit Devín castle, abandoned military base and wine tasting at local producer
Authentic Wine Tour: wine tasting tour to Svätý Jur, picturesque town in Little Carpathian wine region
Village Pub Crawl: alternative tour to explore authentic local pubs in Záhorie region
Carpathian Castle Ruins Tour: visit medieval castle ruins settled above the Carpathian forests