10 Best Day Trips from Bratislava
Tips from Our Local Guides
10 Best Day Trips from Bratislava
Do you feel like exploring the surroundings of Bratislava? The Slovak capital offers a variety of day trips into the mountains, countryside and cultural attractions. Whether you prefer Carpathian forests, Danube beaches, vineyards or medieval castles, the Bratislava region has it all. We are happy to share with you our favourite day trips from Bratislava either by public transport, bicycle or car.
For your orientation, besides Google Maps we recommend Mapy.cz with the tourist trails. If you need information about the public transport, search on Cp.sk. If you plan to travel by train, you can buy the train tickets online. Here we go!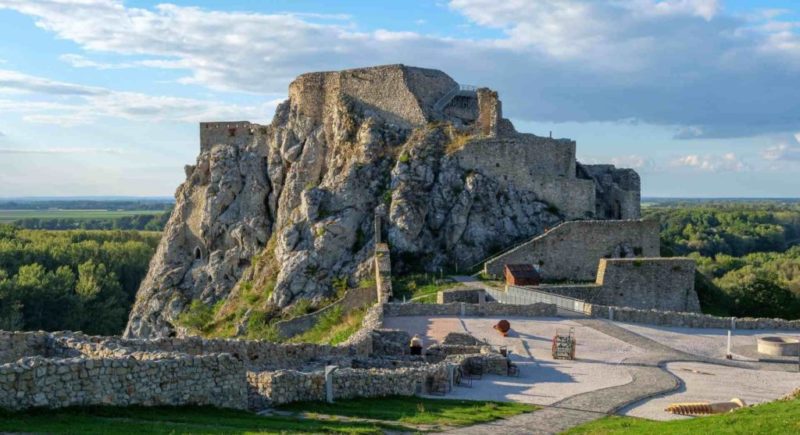 1. Devín Castle
Only 10 kilometres from the Bratislava Old Town, Devín is a picturesque location settled between the Danube and Morava rivers and Carpathian mountains. Devín castle stands on the dominant rock formation with great views to Austria and the confluence of the rivers. The castle ruin is a witness of the long and turbulent history, so follow traces back to the Celts, Romans, Great Moravian Empire, Hungarian Kingdom and Napoleon invasion. Do not forget to taste local black and red currant wines in Devín. To get there, take a bus no. 29 from Bratislava city centre. In summer you can take a boat as well, but we recommend only for the way back down the stream, as the journey upstream lasts 90 minutes. If you prefer a guided tour, we will be happy to take you there. ?
2. Danube lowland forests, lakes and Danubiana gallery
Are you a nature lover? Just a few steps from the Bratislava city centre, you can enjoy natural lowland ecosystems of the Danube river. With a bicycle, pedal down the dike in Petržalka. Swim in pristine lakes near Rusovce or Čunovo, enjoy the forest in Rusovce chateau park, or continue further to Danubiana, modern art gallery at an artificial peninsula surrounded by water. There are several places where you can stop for food and drinks.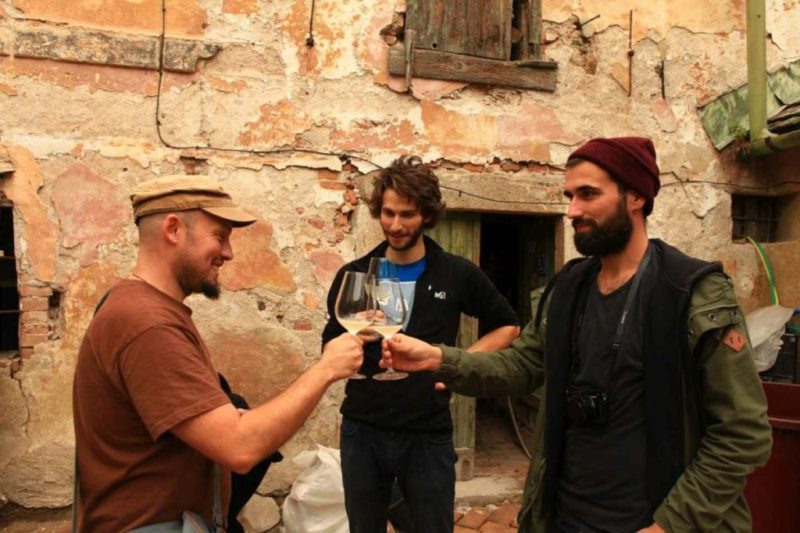 3. Wine tasting in the Little Carpathians
Prefer to enjoy a glass of wine? Bratislava region offers several picturesque towns and villages surrounded by vineyards of the Little Carpathians. For a short trip, take a tram no. 3 from the city centre to Rača. However, the best experience is to visit a small town of Svätý Jur, easily reachable by train from the Bratislava main train station. There are many wine cellars in Svätý Jur, some of them are open for the public daily. We recommend either the Renaissance House or Vinocentrum. If you prefer an organized trip, check out or Carpathian Wine Tour. ?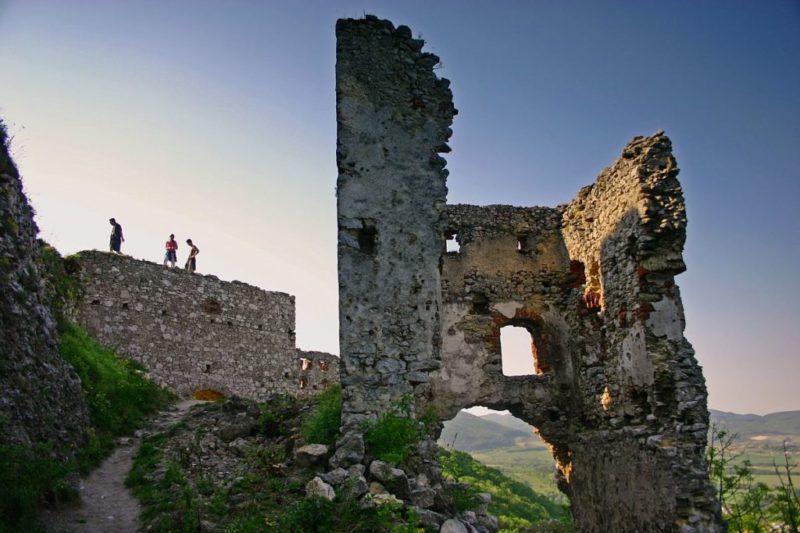 4. Hike in the Little Carpathian forests
Take a walk or jog in the forests of the Little Carpathian mountains, easily reachable from Bratislava downtown. Take a trolleybus no. 207 from the city centre to Železná studienka, or a trolleybus no. 203 to Koliba. Alternatively, follow a red trail from Devín to the top of the Devínska Kobyla with a new observation tower and superb views.
Another option is to take a blue or yellow trail to the Sandberg sandrock formation above Devínska Nová Ves (reachable by bus no. 29 just like Devín). For a longer hike, climb up to Vápenná from Sološnica village. You can either come back, or to continue to Klokoč hill and Plavecký Castle ruin. Sološnica is reachable by bus from Bratislava central bus station (75 minutes). For a guided tour, take a look at our Carpathian Castle Ruins Tour.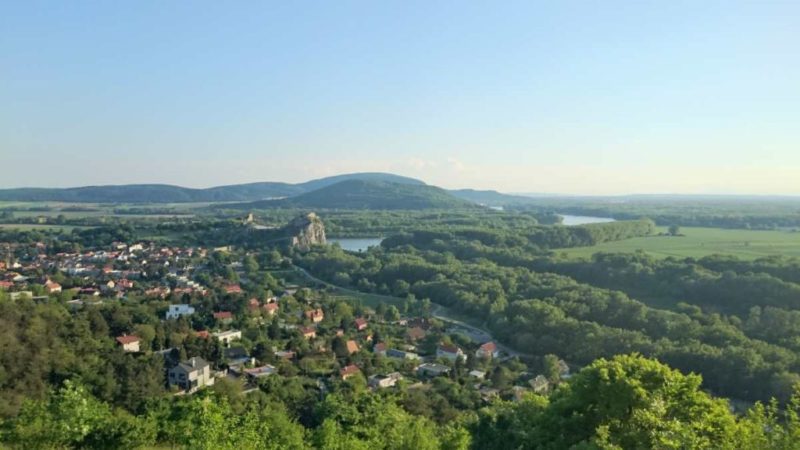 5. Cycle along the Morava river
Former Iron Curtain near Bratislava has left some positive traces in the region as well. The border between socialist Czechoslovakia and Austria was until 1989 heavily protected. Asphalt road formerly used by the military guards is now a beautiful cycle path (a part of the Eurovelo 13 Iron Curtain trail) along the Morava river. Enjoy the bike ride from Devín all the way to the Czech border. You can come back to Bratislava by train either from Veľké Leváre or from Moravský Svätý Ján.
6. Trnava
Trnava is a charming historical town, reachable only 30 minutes by train from Bratislava. The "Little Rome", as many call it due to its history, has enough attractions for you to enjoy for a day trip. Find out more here. The best local tour guide is probably Slavo, well recommended. ?
7. Nitra
Nitra is another pleasant city with a long history. Nitra castle, Zobor hill, Calvary are the best spots to feel a unique atmosphere and to enjoy the best views. Find out more information here. To get to Nitra, take a direct bus from Bratislava (75 minutes with Regiojet or Turancar).
8. Trenčín
Trenčín has one of the most spectacular skylines in Slovakia thanks to its dominant castle. Walk the steep narrow streets leading to the castle and enjoy local beer at the picturesque Freedom Square. Find out more information here. Trenčín is easily reachable by train from Bratislava (80 minutes). It is easy to combine the trip either with a visit to Trnava or Piešťany.
9. Hiking in the Malá Fatra National Park
If you have only one day but still wish to hike in some of the Slovak national parks, this is a tip for you. Take an early train from Bratislava to Žilina and continue by bus to Terchová/Štefanová. You can make a nice day trek from there in the Malá Fatra National Park. You will walk into the gorges, enjoying waterfalls, climbing up the mountains with superb views. But there is a cable car as well! After the hike, taste traditional "bryndzové halušky" in one of the restaurants.
10. Vienna or Budapest
Bratislava is probably the only capital worldwide having the city borders with two other countries, Austria and Hungary in this case. Therefore it is really easy to make a one day trip from Bratislava either to Vienna (1+ hour by train, bus or boat), or Budapest (2 hours and 30 minutes by train). Bird watchers and nature lovers can consider making a trip to a unique Neusiedler See in Austria (45 minutes by car or by train). To buy train tickets online, head for Slovak Railways ZSSK, Austrian Railways OBB or Trainline.