Carpathian Castle Ruins Tour
Join our Carpathian Castle Ruins Tour to discover the most spectacular castle ruins near Bratislava. Slovakia is a country with unexpectedly high density of castles and castle ruins. Hundreds of them are hidden in Carpathian forests, built as a protection against Tatar invasions in 13th century, serving for the next 500 years.
Why to visit Carpathian Castle Ruins
Medieval castle ruins settled above forests of the Carpathian mountains are off-the-beaten-track destinations without souvenirs. We offer the best selection of the castle ruins you can see during one-day trip from Bratislava.
Difficulty and safety
Getting up to a castle ruins involves some physical effort. Count with ca 30 minutes walk one way to each of the castle ruins through the forest on unpaved path with some steep parts. Trails can become slippery during rain or snow. We recommend to take hiking shoes or sneakers and rain jacket, depending on weather conditions.
Easily the most unique tour I have been on ever. You can only see so many churches, castles and palaces. Seeing the recent socialism past was a very different and eye-opening trip through Bratislava. This is what Bratislava is all about. Truly enjoyable and overwhelming.
"Fabulous tour!"
Chris, TripAdvisor review
This was without doubt the best guided experience I have had to date. Juro did an fantastic job – both knowledgeable, enthusiastic and able tailor the experience to us. I give my highest recommendations to Authentic Slovakia.
"Best guided experience to date"
Rune, TripAdvisor review
It was a fascinating trip through this dystopian architects' playground, and a really interesting look at how a small city like Bratislava has coped with the onslaught of communism and the effects of sudden urbanisation and centralized planning.
"Absolutelly brilliant!"
Marcus, TripAdvisor review
Details
Duration:
6 hours (Classic)
10 hours (Extended)
Availability: all year round
Included:
Transport, guide, lunch (Extended tour) or drink (Classic tour) at a local pub/restaurant
Departure:
Your accommodation in Bratislava at 8:00am (Extended) or according to agreement (Classic)
Classic
(6 hours)
€130
(by 1 guest)
€70
(by 2 guests)
€50
(by 3 guests)
€45
(by 4 guests)
€39
(by 5-7 guests)
Extended
(10 hours)
€195
(by 1 guest)
€110
(2 guests)
€80
(3 guests)
€70
(4 guests)
€60
(5-7 guests)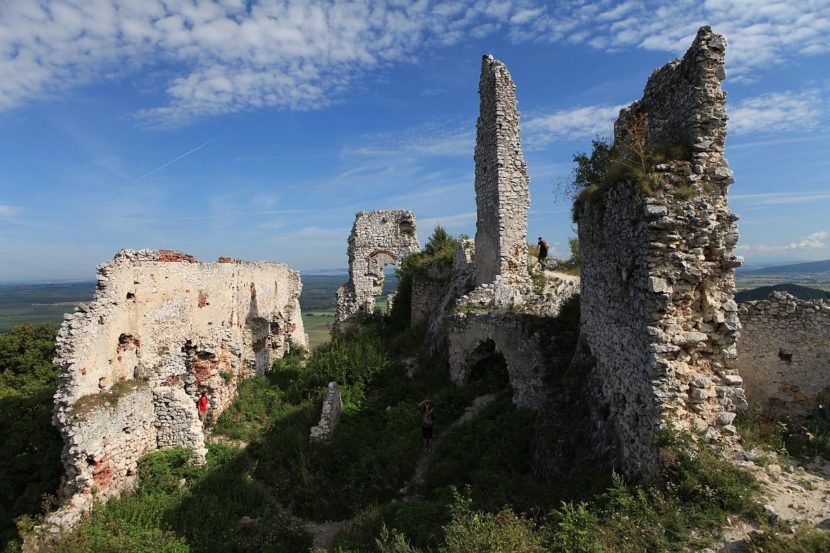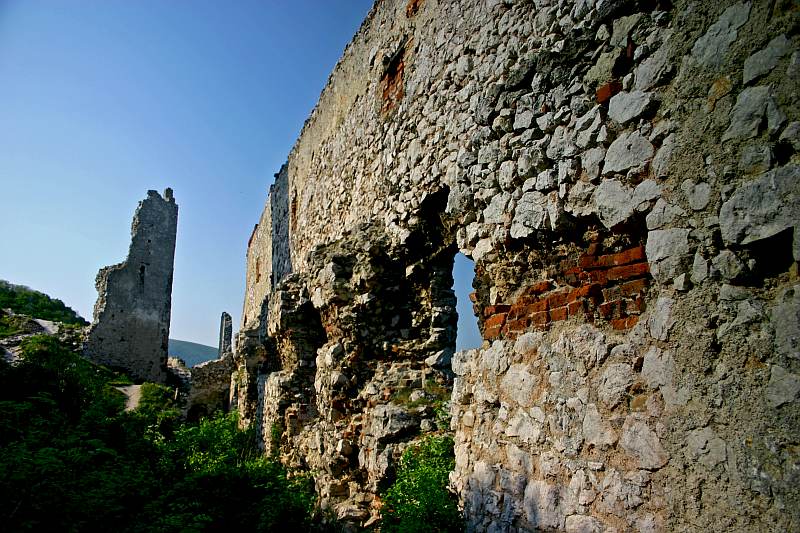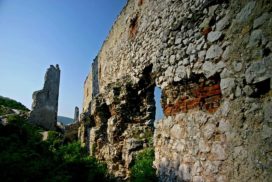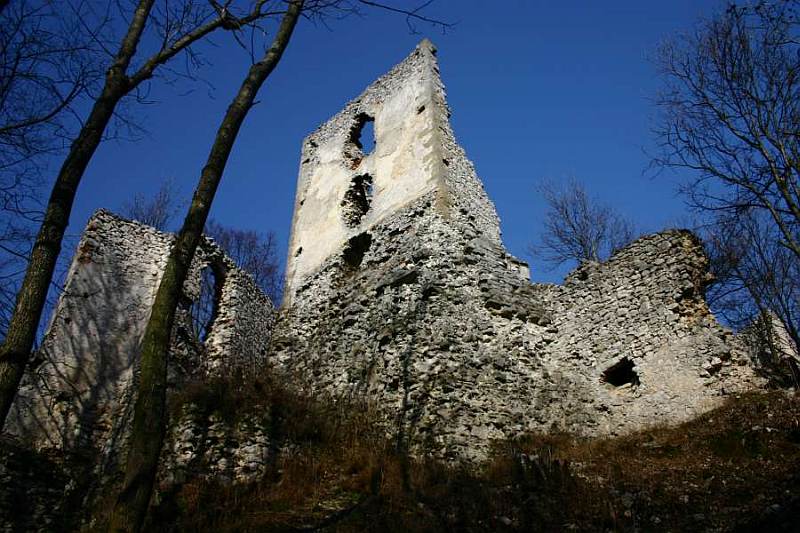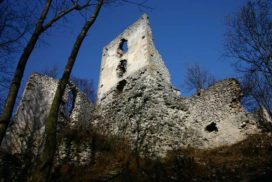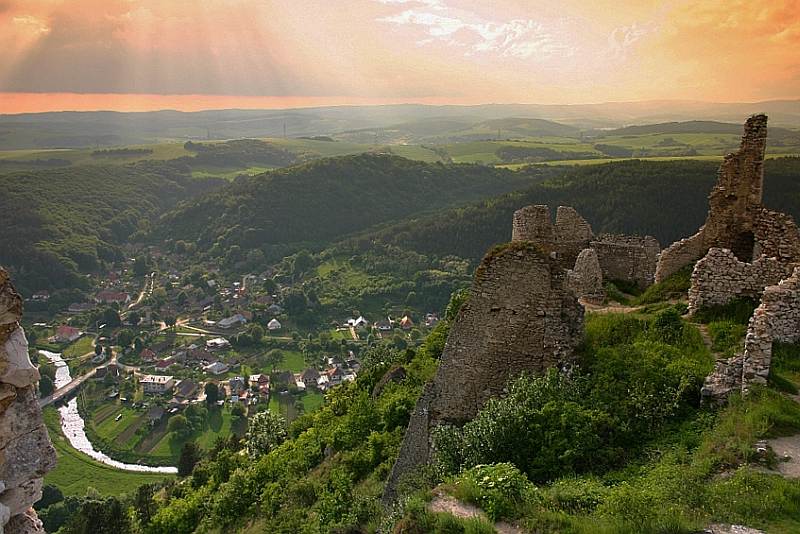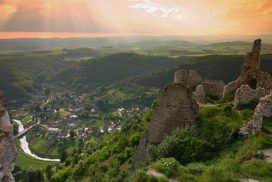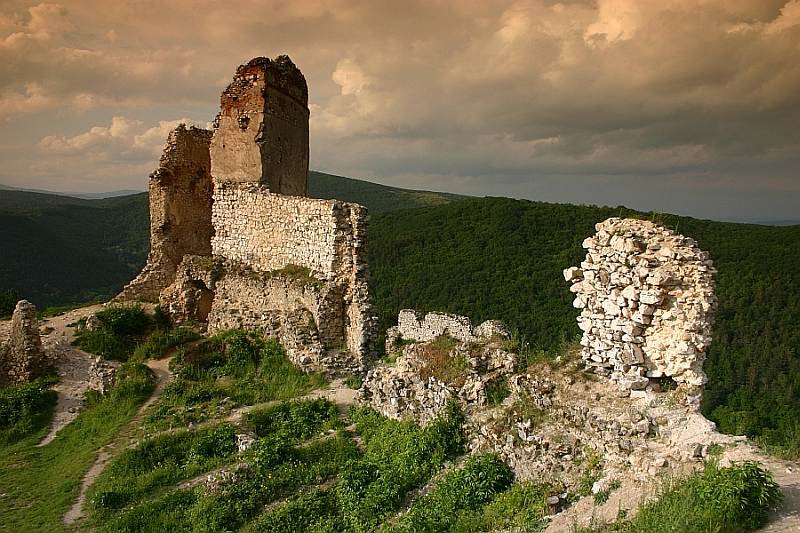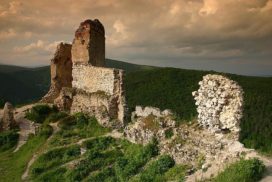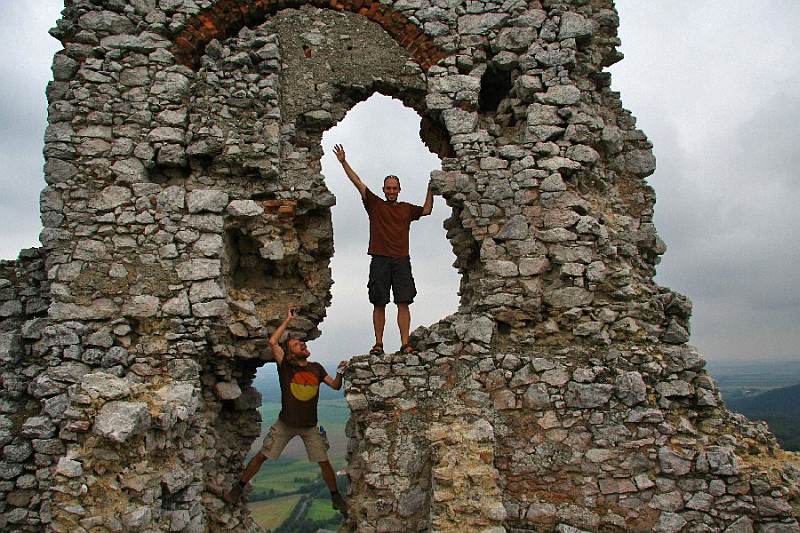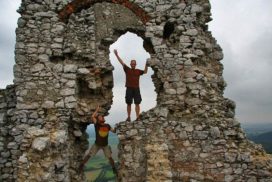 Carpathian Castle Ruins Tour Classic
(6 hours)
During this half-a-day tour we visit two castle ruins. Pajštún Castle is proudly standing above Little Carpathian forests with splendid views, destroyed by Napoleon.
Plavecký castle, in operation 1256 - 1703, has perfect views to forested Záhorská lowland and to Austria.
The tour includes drive through landscapes of forested Záhorská lowland and drink in local pub, too.
Carpathian Castle Ruins Tour Extended
(10 hours)
During this full-day tour we visit four castle ruins. Dobrá Voda Castle is a gothic ruin in pine tree forest, serving as a prison for half a century after fire in 1762. 
Legendary Čachtice Castle is a former seat of the cruel countess Bathory, who used to take bath in the blood of young virgins. 
Branč castle, fired by Turks in 18th century, is located in Myjava region, famous for its rich folk culture.
At the end of the day we hike either up to Korlátka Castle or up to Plavecký Castle, or both of them, depending on time and your motivation.
Lunch at local restaurant is included during the Extended tour.
Request Carpathian Castle Ruins Tour