Bratislava Iron Curtain Bike Tour
Bratislava Iron Curtain Bike Tour takes you from Bratislava Old Town along the Danube river to visit the former Iron Curtain border zone with Austria, WWII Czechoslovak military bunker, beaches of the Danube, one of the oldest parks in Central Europe, modern riverside developments and the Blue Church.
This is a bicycle tour for anyone who feels like exploring off-the-beaten-track places in Bratislava and its outskirts.
Difficulty and safety
14 kilometres on flat terrain. Anyone with basic cycling skills can manage. Almost all the route follows designated cycling tracks and pavements with no traffic. Helmets are provided upon request free of charge.

3 hours, from 25€ per person
Easily the most unique tour I have been on ever. You can only see so many churches, castles and palaces. Seeing the recent socialism past was a very different and eye-opening trip through Bratislava. This is what Bratislava is all about. Truly enjoyable and overwhelming.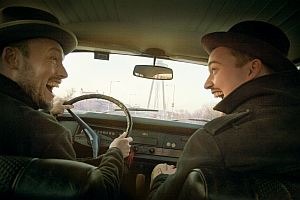 "Fabulous tour!"
Chris, TripAdvisor review
This was without doubt the best guided experience I have had to date. Juro did an fantastic job – both knowledgeable, enthusiastic and able tailor the experience to us. I give my highest recommendations to Authentic Slovakia.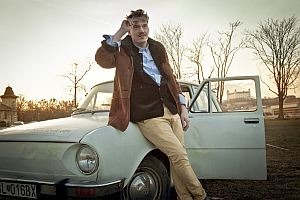 "Best guided experience to date"
Rune, TripAdvisor review
It was a fascinating trip through this dystopian architects' playground, and a really interesting look at how a small city like Bratislava has coped with the onslaught of communism and the effects of sudden urbanisation and centralized planning.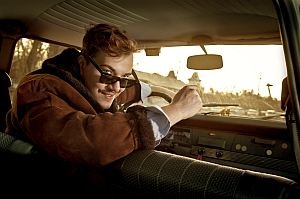 "Absolutelly brilliant!"
Marcus, TripAdvisor review
Details
Duration: 3 hours
Length: 14 kms (no hills:)
Availability: all year round
Included:
Bicycle rental, English-speaking guide, soft drink
Meeting point:
UpCity, Stará tržnica, Námestie SNP 26 (map)
Price per person
49€
(by 2 guests)
35€
(by 3-4 guests)
25€
(by 5-7 guests)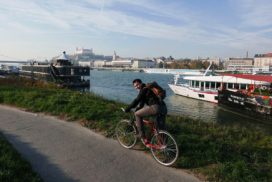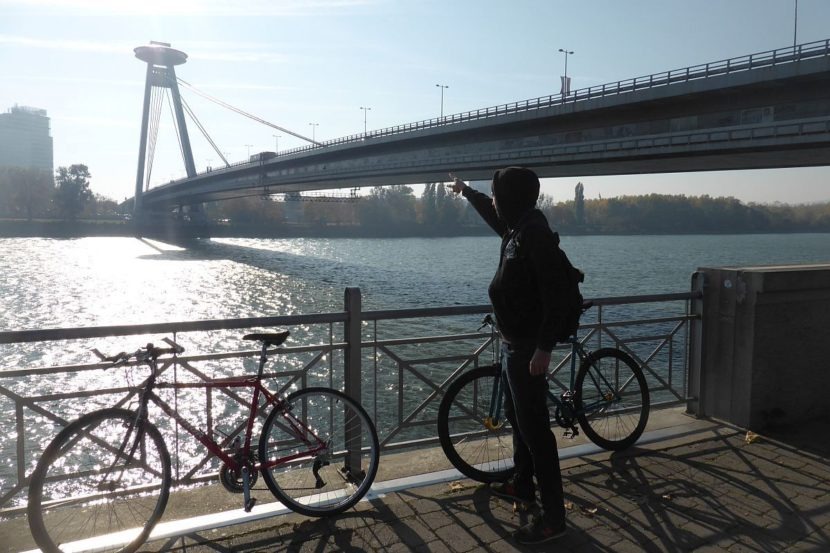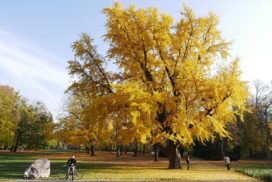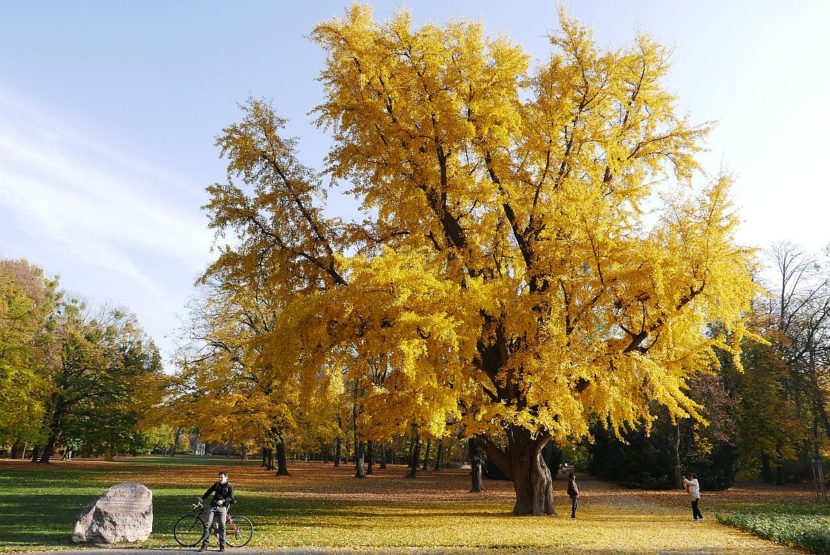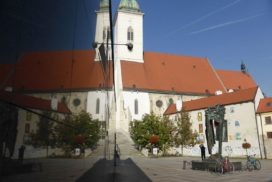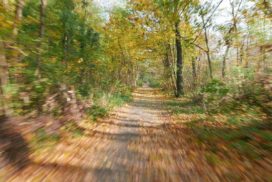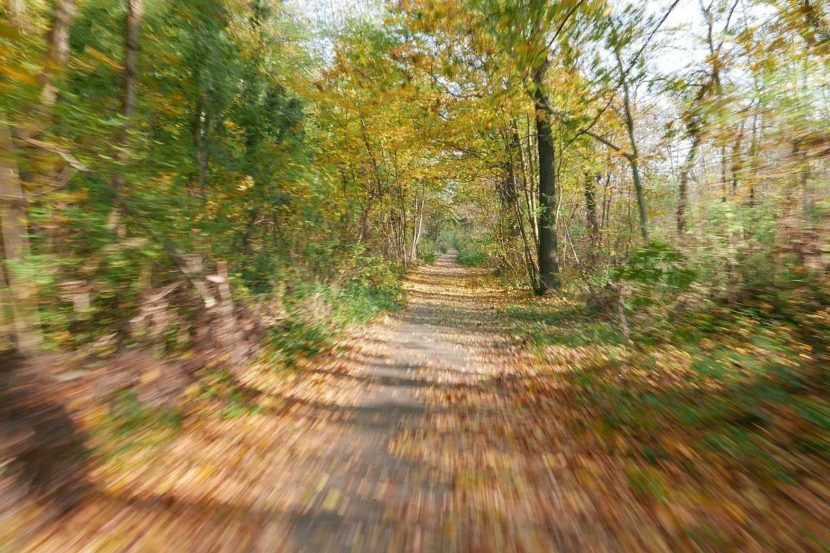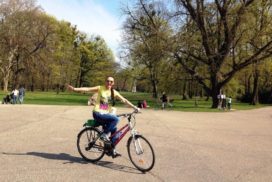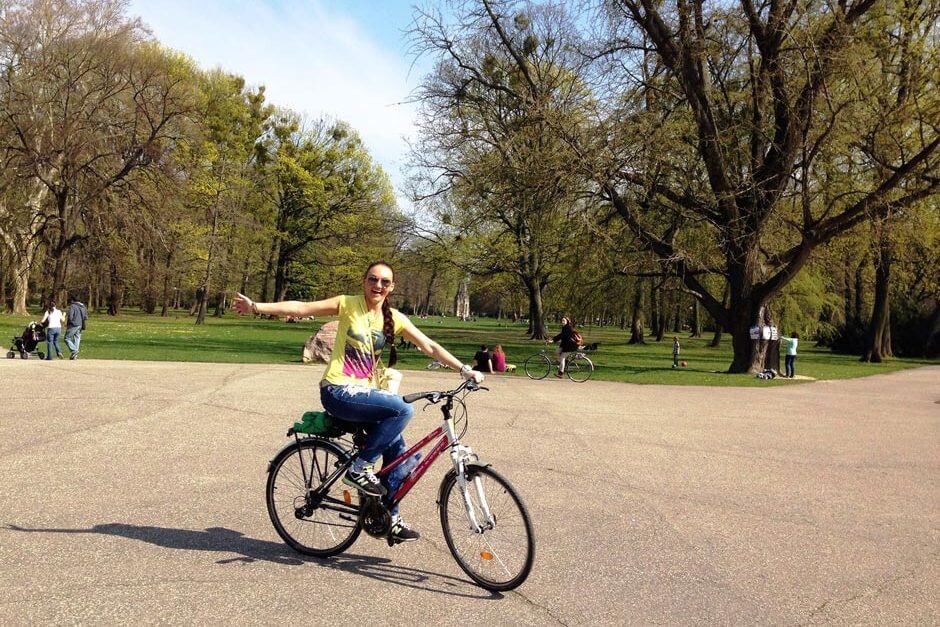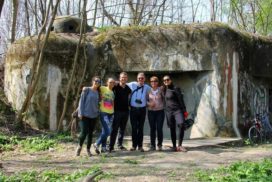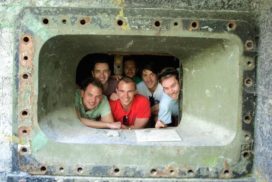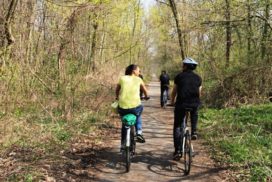 Bratislava Iron Curtain Bike Tour highlights
| former Jewish district and synagogue replaced by a controversial ufo-like SNP bridge
| transformations by the Danube river: Zuckermandel district, River Park and Eurovea developments
| views of the last communist-era housing project in Bratislava, Dlhé diely
| pre-WWII Czechoslovak fortification system, bunker built against the potential Hitler's invasion
| former Iron Curtain area, border between communist Czechoslovakia and Austria
| the first public park in Central Europe, Sad Janka Kráľa
| amazing views of the castle and other landmarks of Bratislava
Request Bratislava Iron Curtain Bike Tour