Part 8: Bratislava in Capitalism
Wild 1990's and Bratislava today
Slovakia after its establishment in 1993 experienced drastic economic and social changes. The desire for freedom and wealth was materialized in high levels of corruption and non-transparent privatization during the wild 1990's. Despite all problems of a young state, Slovakia joined the European Union and NATO in 2004, the Schengen area in 2007 and adopted the Euro currency in 2009. That sounds like a success story with a happy end, doesn't it? 🙂
Did you know?
Post-communist decade of 1990's in Slovakia was in the name of wild privatization, corruption and nationalism.
Alexander Dubček, the leader of the reforms in 1968 and supporter of Czechoslovak federation, died after a mysterious car accident in autumn 1992, in time when dissolution of the republic was being negotiated.
Vladimír Mečiar, a populist prime minister in power between 1994-1998, paid Claudia Schiffer to open a new highway section and used Swiss Alps on his election billboards, swith the slogan "The Land of our Heart".
Slovakia was called "the Celtic tiger of Central Europe" after the deep economic reforms in 2002 that attracted a large number of foreign investors.
The currency in Slovakia is Euro. Slovakia joined the Eurozone as the second country in post-communist Europe after Slovenia.
Dear authentic traveller, congratulations, you made it! Welcome to the bright capitalist today. We are not waiting for brighter socialist tomorrows anymore. We hope you have enjoyed our first virtual tour and experienced a brief history of Bratislava and (Czecho)Slovakia from the safety of your home. It was a challenge for us as well and it required bigger effort than we had thought at the beginning. But the new era requires new approaches, and we are flexible! 🙂
We will be happy to keep in touch. If you have any further questions, comments or feedback, please write us via the contact form below. And if you really liked the experience and you feel like supporting the guides who have a very limited amount of work during these difficult times, Braňo and Peter would not refuse and would be very thankful.
Stay safe, travel responsibly and maybe see you in Bratislava one day! 🙂
Braňo and Peter
Founders of Authentic Slovakia
Your baksheesh is welcome 🙂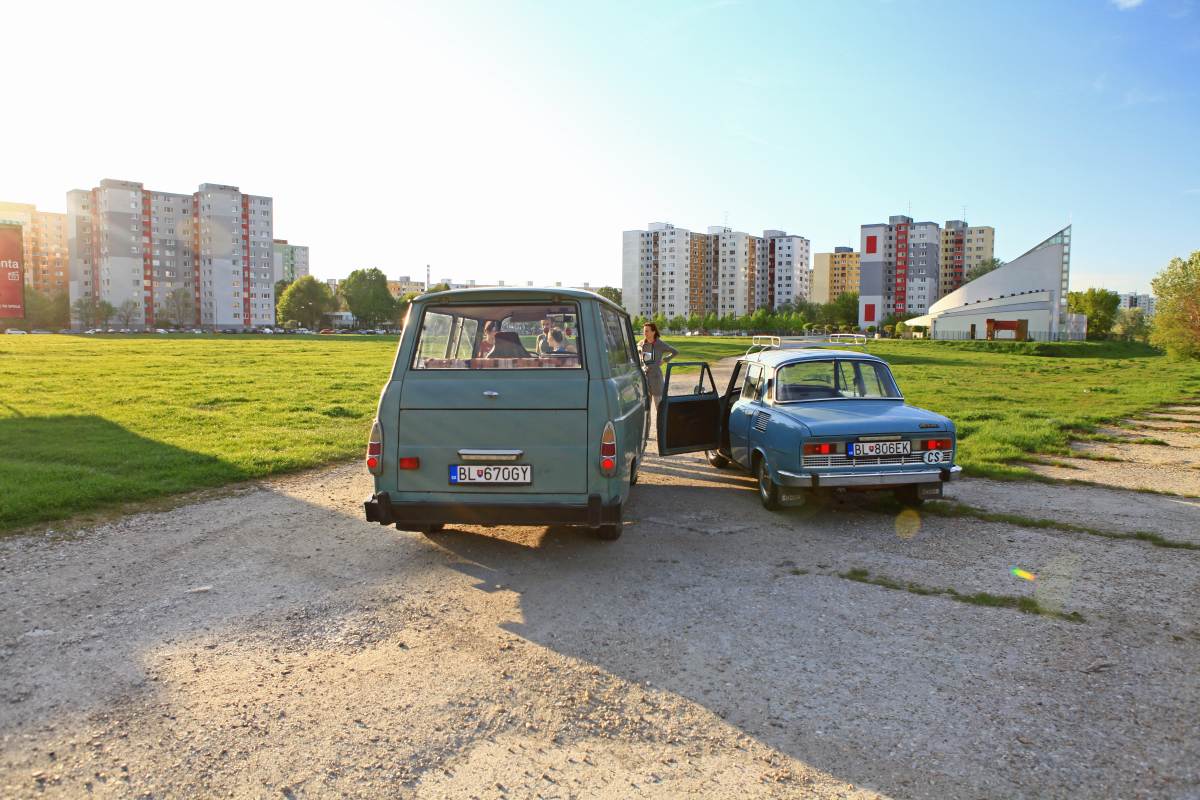 Piggy bank
If you liked our virtual tour and feel like tipping the guides who have too much free time and too little work, founders of Authentic Slovakia will be thankful for any support 🙂
Any feedback or questions? 🙂