Authentic Slovakia team is small, but enthusiastic. We (almost of all of us) were born and grown up in Bratislava - and we love this city with all its ups and downs. Brano and Peter are two brothers, founders of the company. Since 2010, we offer alternative to mass tourism in Slovak capital. Juro joined our team in 2014, Erich in 2015, Robo, Lukáš and Janči in 2017. All of us are excited to reveal you our city with passion and no censorship. Local insights guaranteed!
Braňo
Born in Bratislava, experiencing changes in Slovakia since 1983 from collapsing communist regime through exciting times of Velvet revolution in 1989, over post-communist dictatorship 1994 – 1998 to early-capitalist reality of recent years. Always inspired by changes of the society, watching reality passing-by, confronting himself with his stereotypes, interested in human geography, is excited to reveal you what Slovak officials prefer to hide.
Peter
Born in Bratislava in 1982, Lenin-like guide in Bratislava, "castlephile" with philosophical mind watching at things and issues with an idealistic, though critical view. Openminded guy with passion for travelling, photography and exploring other cultures will help you to drag you into our Slovak (dis)culture.
Juro
Hi everybody!
I'm from Bratislava and I'm in love with city. This job as a guide offered me to combine my passion with my work. I'm a very active person who likes meeting new people and exchange knowledge. I'm looking forward to meet you on the tour. During one of the tours I will share my personal views of a local person and provide you a history lesson which will not be boring 🙂
Juro
Born in Bratislava, in 1987. A graduate economist, an adventurer at heart. Unless he is discovering the endless, diverse spaces of the former Soviet Union or wild Mongolia, he likes to roam deep forests in the Little Carpathians around Bratislava. From childhood he is passioned about history of his hometown and always looks forward to the enthusiastic faces of clients during trips around Bratislava.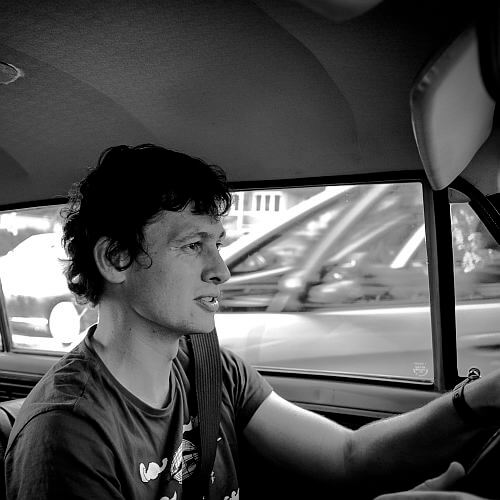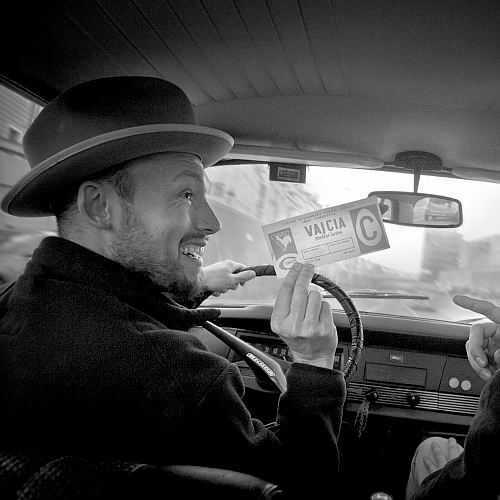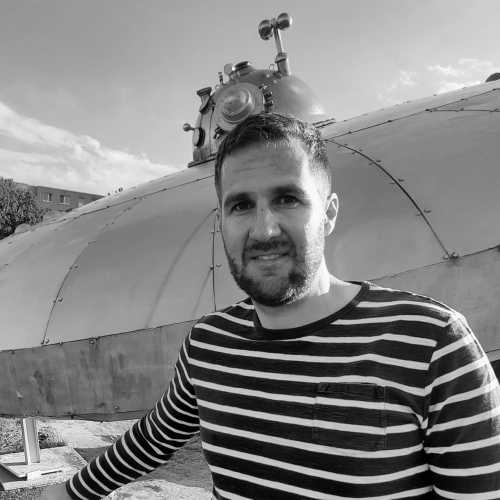 Lukáš
Born exactly between our '88 Škoda 120 – Šedička and '92 Škoda 1203 8-seater van in mighty 1990 which made him the youngest guide in the team. He was not born in Bratislava, but despite that fact, he is the big enthusiast of this city. Thanks to his passion about classic Skoda cars, you'll get some of funny features of these cars on tours with him. He wrote this whole bio in the third person.
Janči
Jan grew up during the turbulent 1990s in at the time infamous communist era neighborhood of Bratislava called Petržalka. He has closely observed the remarkable transformation the city has made in the last 30 years. Coming from a bilingual family he is happy to share his insight about the city's multicultural past. In his free time he enjoys backpacking in former Soviet states - just like on his selfie from Gagauzia.
Robo
Robert was born in Bratislava during mid-80's and had a chance to grow up and experience wild 90's and see the transformation of his hometown. He loves mountains, hiking and is passionate about cycling. As a graduate in geography he sees the city from different angles and can share his knowledge with you.
Erich
Erich represents the true socialist generation. He was born in 1975 as a "president Husák´s child", was formed by socialist primary school system. He took part in the 1989 revolution days, observed splitting of Czechoslovakia in 1993 and all stages of today´s democratic system. Erich is "out and proud" local guide who will happily drive you to the landmarks related to the 20th century development of Bratislava.