Devín Hike and Drink Tour
Hiking to the sand rock and Carpathian forests, abandoned 1980's Czechoslovak military headquarter, legendary Devín castle and currant wine tasting. 6-hour tour combining hiking, medieval as well as recent history and authentic gastronomy.
Devín is a picturesque place located 10 kilometres west of Bratislava city centre. Castle ruin proudly standing above two rivers, tradition of making blackcurrant wine, steppe-like ecosystems with natural sand rocks, abandoned military base hidden in the Carpathian forests – all this forms a must-do destination during your stay in Bratislava.
Difficulty: moderate. Route is 3-4 hours of walking in the forests and meadows on unpaved paths. Elevation gain is ca 350 metres (Devín: 160m above sea level, Devínska Kobyla Mt. 514m above sea level). Sneakers or hiking shoes are recommended. 
Easily the most unique tour I have been on ever. You can only see so many churches, castles and palaces. Seeing the recent socialism past was a very different and eye-opening trip through Bratislava. This is what Bratislava is all about. Truly enjoyable and overwhelming.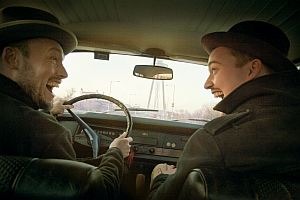 "Fabulous tour!"
Chris, TripAdvisor review
This was without doubt the best guided experience I have had to date. Juro did an fantastic job – both knowledgeable, enthusiastic and able tailor the experience to us. I give my highest recommendations to Authentic Slovakia.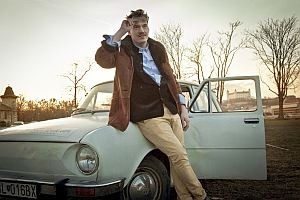 "Best guided experience to date"
Rune, TripAdvisor review
It was a fascinating trip through this dystopian architects' playground, and a really interesting look at how a small city like Bratislava has coped with the onslaught of communism and the effects of sudden urbanisation and centralized planning.
"Absolutelly brilliant!"
Marcus, TripAdvisor review
During Devín Hike and Drink Tour, you will experience:
|     hike from Devín to Sandberg, unique sand rock and former sea cliff above Morava river with splendid views to Austrian Marchfeld, Schlosshof chateau and Volkswagen factory
|     walk through preserved Carpathian beech forest
|     exploring abandoned 1980's Cold War Czechoslovak military base on the top of Devínska Kobyla Mt. (541 metres above sea level), the highest point of Bratislava
|     guided tour on legendary Devín castle upon the rock above the confluence of Danube and Morava rivers
|     Memorial of Iron Curtain victims: stories of the geopolitical isolation and escapes
|     Blackcurrant and redcurrant wine tasting in authentic local wine cellar – well-earned traditional reward after the hiking adventure
Note: In case of really bad weather (rain, snow, etc.) the tour can be cancelled, or we would suggest our Post Socialist City Tour instead. From Bratislava to Devín, we can drive by a retro Škoda car or ordinary, more comfortable car - depending on your preference and subject to availability due to car repairs and weather conditions.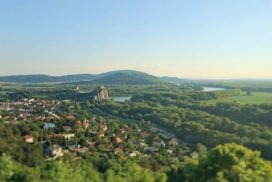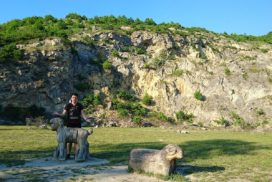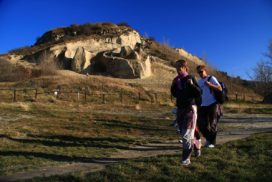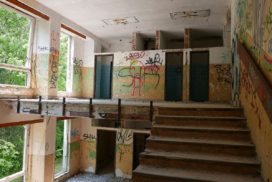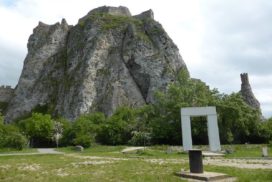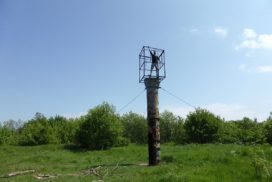 Details
Duration: 6-7 hours
Availability: all year round
Included:
Transport, guide, authentic snack and drink, currant wine tasting, entrance fee to Devin castle
Meeting point:
Your accommodation in Bratislava at 9:00am (or according to agreement)
Price per person
 €59
(2 guests)
€49
(3 guests)
€39
(4-7 guests)
Request Devín Hike and Drink Tour