Authentic Slovakian wine tasting at local producer in Little Carpathian wine region combined with a small hike into the vineyards and up to a castle ruin above the town of Svätý Jur. 4-hour tour that takes you away from Bratislava into the real countryside.
Svätý Jur is a picturesque small town settled above the vineyards of Little Carpathian mountains, located only 15 kilometres north from Bratislava city centre. Medieval character of this place together with a mysterious castle ruins of Biely Kameň and wine production make a perfect destination for a short trip from Bratislava.
You can choose from two versions of this experience. Wine tour Basic provides wine tasting at local wine shop, while Wine tour DeLuxe includes private wine tasting in a renaissance wine cellar and in vineyards provided by an enthusiastic young local wine producer.
Easily the most unique tour I have been on ever. You can only see so many churches, castles and palaces. Seeing the recent socialism past was a very different and eye-opening trip through Bratislava. This is what Bratislava is all about. Truly enjoyable and overwhelming.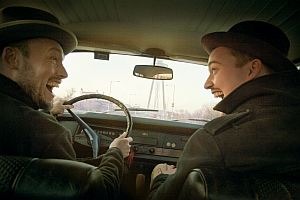 "Fabulous tour!"
Chris, TripAdvisor review
This was without doubt the best guided experience I have had to date. Juro did an fantastic job – both knowledgeable, enthusiastic and able tailor the experience to us. I give my highest recommendations to Authentic Slovakia.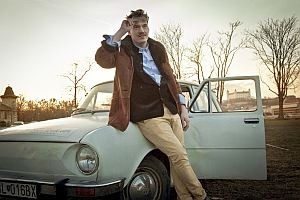 "Best guided experience to date"
Rune, TripAdvisor review
It was a fascinating trip through this dystopian architects' playground, and a really interesting look at how a small city like Bratislava has coped with the onslaught of communism and the effects of sudden urbanisation and centralized planning.
"Absolutelly brilliant!"
Marcus, TripAdvisor review
During Authentic Wine Tour, you will experience:
|   introduction to Bratislava and its history with spectacular views from Slavín WWII Soviet Memorial
|   architecture of socialist realism at Mlada Garda student dormitory
|   drive through authentic outskirts of Bratislava and along the vineyards of Little Carpathians
|   short hike through Carpathian forest to the medieval castle ruin of Biely Kameň
|   wine tasting (7 samples) at authentic local wine producer in a picturesque town of Svätý Jur
|   visit of vineyeards with splendid views upon town settled among the vineyards
BASIC version includes: 7 wine samples at local wine shop Vinocentrum, cheese
DELUXE version includes: 7 wine samples in a renaissance wine cellar of local producer Michal Bažalík, home-made cheese and bread, private excursion into the vineyards
Please note: on this tour, we do not use our retro cars, but we go by comfortable (mostly air-conditioned) cars - VW, Peugeot, BMW. This is due to your comfort and safety.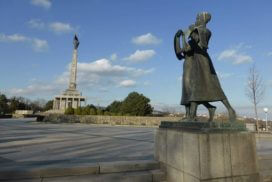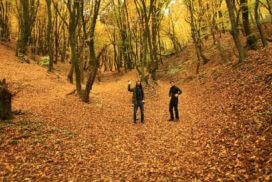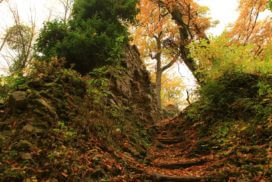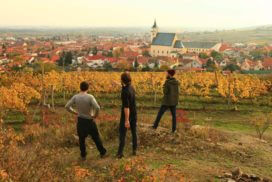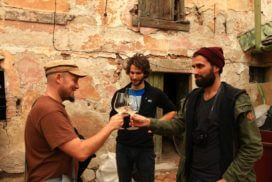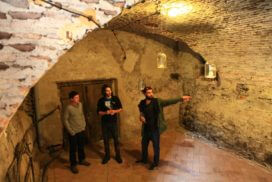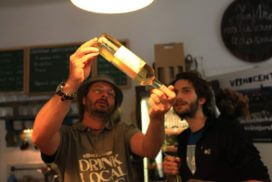 Details
Duration: 4-5 hours
Availability: all year round
Included:
Transport, guide, wafer and soft drink, wine tasting
Meeting point:
Namestie SNP 30 at 15:30 (or according to agreement)
BASIC wine tour
€57
(2 guests)
€47
(3 guests)
€39
(4-7 guests)
DELUXE wine tour
€79
(2 guests)
€65
(3 guests)
€55
(4-7 guests)
Request Authentic Wine Tour