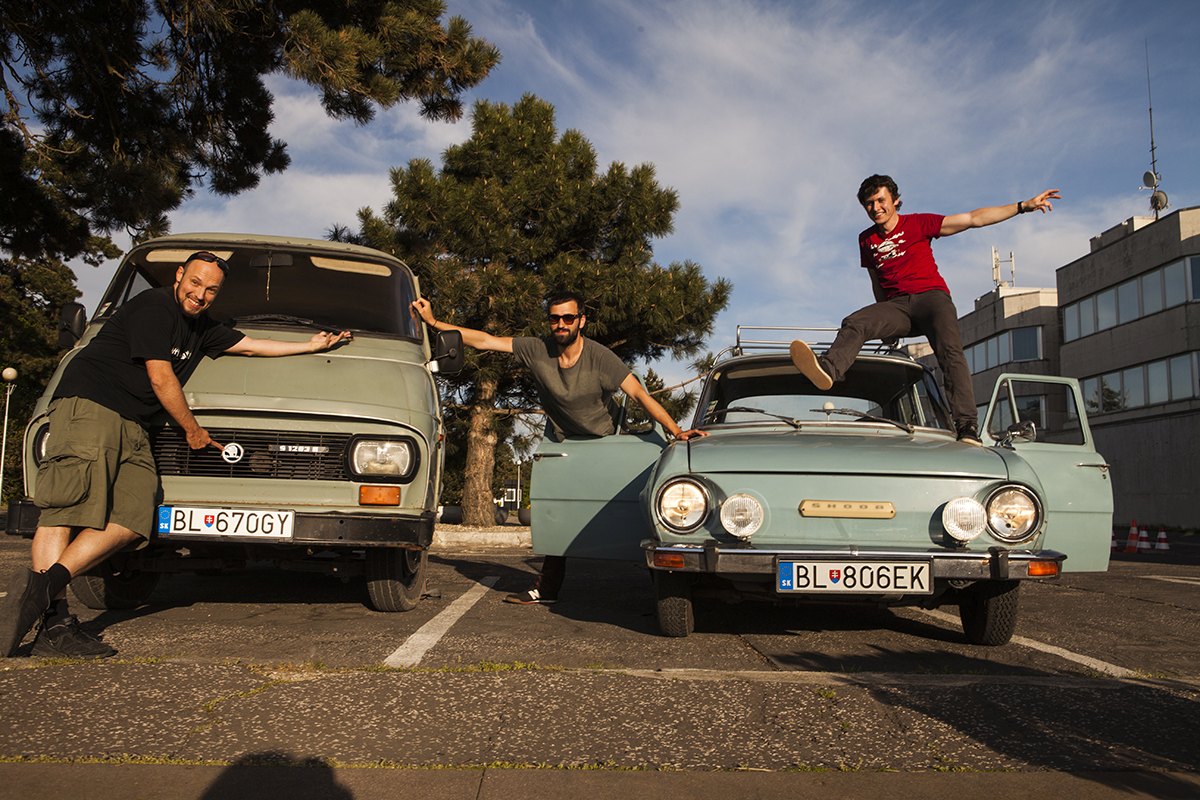 Authentic Slovakia team is small, but enthusiastic. We were born and grown up in Bratislava - and we love this city with all its ups and downs. Brano and Peter are two brothers, founders of the company. Since 2010, we offer alternative to mass tourism in Slovak capital. Juro joined our team in 2014. All of us are excited to reveal you our city with passion and no censorship. Local insights guaranteed!
Brano
Born in Bratislava, experiencing changes in Slovakia since 1983 from collapsing communist regime through exciting times of Velvet revolution in 1989, over post-communist dictatorship 1994 – 1998 to early-capitalist reality of recent years. Always inspired by changes of the society, watching reality passing-by, confronting himself with his stereotypes, interested in human geography, is excited to reveal you what Slovak officials prefer to hide.
Peter
Born in Bratislava in 1982, Lenin-like guide in Bratislava, "castlephile" with philosophical mind watching at things and issues with an idealistic, though critical view. Openminded guy with passion for travelling, photography and exploring other cultures will help you to drag you into our Slovak (dis)culture.
Juro
Hi everybody!
I'm from Bratislava and I'm in love with city. This job as a guide offered me to combine my passion with my work. I'm a very active person who likes meeting new people and exchange knowledge. I'm looking forward to meet you on the tour. During one of the tours I will share my personal views of a local person and provide you a history lesson which will not be boring 🙂